Visy AREA is an intelligent software application which recognizes and tracks all movements and locations of vehicles within an area. Powered by vision technology and AI software, this disruptive technology is an ideal addition to existing area surveillance and vehicle recognition (ANPR, LPR) in parking areas, logistics, and terminal areas. Visy AREA opens up new possibilities to deliver better parking optimization and increased customer satisfaction, and makes observing area traffic easier.
Extensive in-house experience and expertise with the latest developments in Artificial Intelligence and machine learning has given a tremendous boost in the possible uses of our photo and video-based solutions.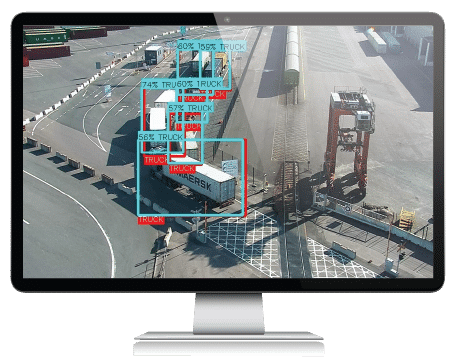 Visy AREA monitors and shares location information and identification details of vehicles (for example license plates) in cooperation with your existing system base. The solution combines vehicle tracking with recognition information (ANPR, LPR) at entry and exit points. Vehicle details are available throughout the monitored area, and locations and travel paths are plotted in real time on a 3D map, such as Google Maps.