Visy Train Gate is a system environment in which cargo and train traffic is automatically imaged and identified while entering or leaving the terminal area. The solution utilizes Visy's industry-leading automated AI and OCR software and line scan camera technologies which make the imaging and identifying agile and secure. Visy Train Gate increases process efficiency and reduces operating expenses by transforming rail and intermodal terminals into automated ecosystems.
Process automation applied to container handling
Visy Train Gate streamlines rail operations by automatically imaging and identifying trains and containers as they pass through Visy IRIS Rail OCR portals. The solution recognizes container IDs, wagon numbers, and other markings and interests, such as IMO and ADR labels. High-quality images provide access to retrospective inspection and keeping a record of the condition of containers, therefore helping rail terminal operators shed liabilities for containers that arrive damaged.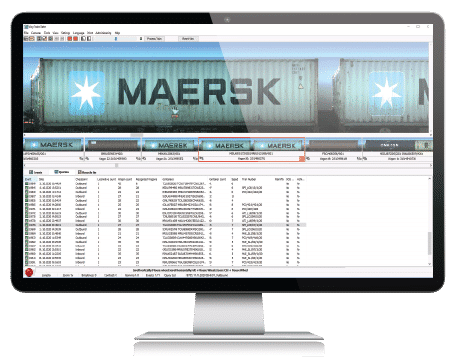 Customized application
Visy Train Gate's intelligent recognition and imaging technologies enable practical management of all train and cargo traffic. The solution is highly scalable and available in various configurations, enabling easy adjustments alongside changes and expansions in rail terminal operations. Visy Train Gate complements terminals' existing information networks, as the extracted recognition data is brought to the solution's user applications and shared with Terminal Operating Systems (TOS) and other third-party systems.