Visy OCR Portal automatically recognizes and images containers, trailers  and vehicles that are entering or leaving a facility, without the need to interrupt traffic. The container OCR portal is a unique solution with exceptional real-life accuracy of 98-99.5% correct recognitions even with driving speeds of up to 50 km/h. Imaging and recognition take place as vehicles drive through the portal, accelerating gate transactions and pre-advising terminal operators of incoming vehicles. The practical yet intelligent solution exchanges extracted identification data with operating systems (TOS, GOS and other 3rd-party systems) thus ensuring smooth flow of traffic at terminals' gate areas.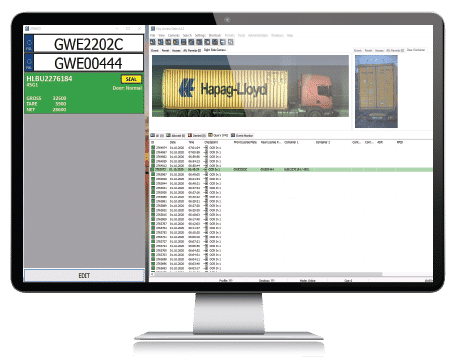 Intelligent data capturing & sharing environment
Visy IRIS OCR Portal's recognition equipment and software create a single intelligent traffic management environment: The portal solution combines Visy's industry-leading computer vision and container OCR software with line scan and area scan camera technologies which capture high-quality images and recognize vehicle and container identifiers in any environmental condition. Visy IRIS OCR portal is equipped with laser scanners and efficient illuminators to facilitate reliable 24/7 operation and to maintain a high recognition rate.

The OCR portal gathers applicable data and validates the best results to always hit high rates in recognition accuracy. The recognition software extracts front and rear license plates, as well as container IDs and other markings from all sides of containers. High-quality images provide access to retrospective inspection of possible damages and keeping a record of the condition of containers, which helps terminals shed liabilities for containers that arrive damaged.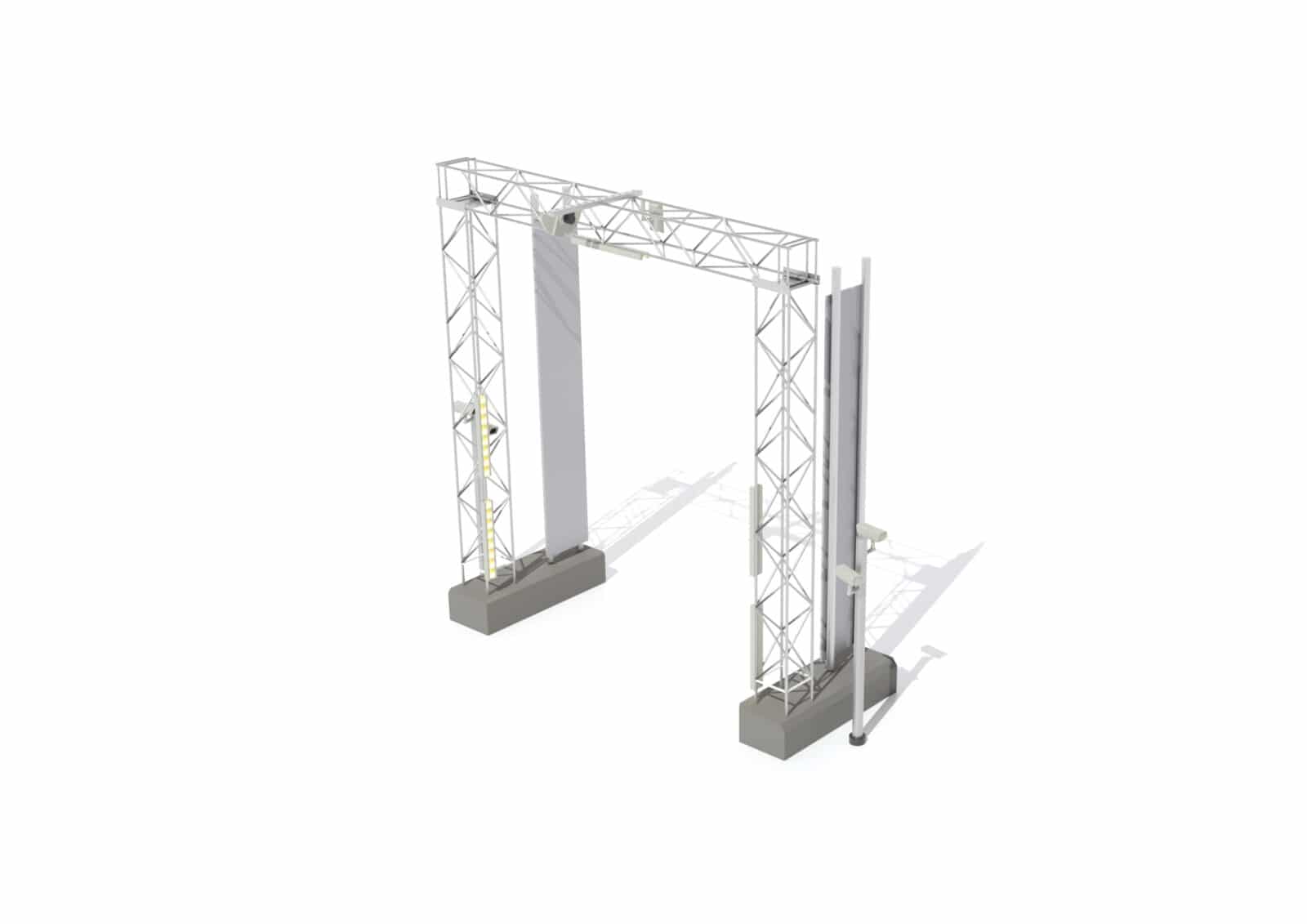 Additional Feature: Visy Measurement Portal
Visy Measurement Portal (VMP) measures and weighs vehicles and cargo while they are entering or leaving the terminal area. VMP provides terminal operators accurate measurement and volume information of arriving traffic and delivers opportunities for planning vessels' loading processes. 
Visy Measurement Portal is equipped with laser scanners and WIM scales to gather exact length measurements and to weigh arriving vehicle and cargo. The captured data is brought to Visy Access Gate (gate operating system) and exchanged with TOS (or other third-party systems).