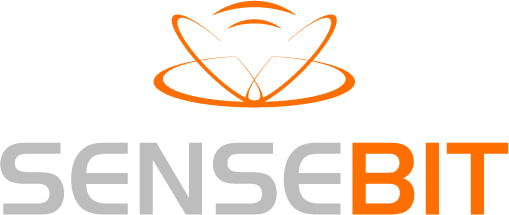 Majority ownership of Visy has been acquired by Stockholm-based Sensebit AB. The merger facilitates close synergies between the companies and strengthens Visy offering via a strong presence on the entire Nordic market. As a part of the Sensebit group, Visy both advances its technical leadership and extends its offering to complete solutions within multiple verticals: road, marine, industry and authorities. Visy management and services will continue normally, targeting for rapid growth facilitated by the formed synergies.
Visy is a leading supplier of intelligent software systems for gate automation and access control. Since 1994, Visy's systems are used in 25 countries globally, mainly within three customer sectors: port automation, authorities and access control for industrial facilities. The acquisition forms a large Nordic supplier and merges the three sectors with Sensebit's stronghold on traffic data collection and analysis for intelligent traffic.
Sensebit, together with its subsidiary Trafikia, is the Nordic market leader in traffic data collection and analysis. The company offers system integration services with its proprietary hardware and software solutions. It serves public sector customers including national road authorities, municipalities, as well as private customers in the Nordic region, Germany, and a dozen other export markets. The company has 30 employees with offices in Stockholm (head office), Gothenburg, Uppsala, Luleå, Härnösand, Jönköping and Cologne, Germany.
Helix Kapital remains as majority owner and NEA Partners joins as minority owner.
"Visy has established itself as a global leader in gate automation and access control where our IRIS OCR platform is leading in its field. The company possesses deep expertise in machine learning and artificial intelligence related to image analysis within transportation. We look forward to team up with Sensebit and jointly develop the business across the Nordic region and globally. As a joint group, we will be able to offer integrated solutions for our customers based on our companies' leading-edge technologies says Petri Granroth, CEO of Visy.
"Sensebit was founded with the purpose of developing the next generation of technologies to enable intelligent transportation systems. We are today the leading Nordic provider of solutions for data collection and analysis of traffic data. Now we take the next step in our strategic roadmap together with Visy. Both companies come from similar corporate cultures where we have focused on providing solutions for our customers that solve their needs for making infrastructure intelligent and automated. Our solutions complement each other well and we will be able to offer integrated solutions to customers based on industry leading technologies within intelligent transportation systems", says Fredrik Zettergren, CEO of Sensebit.
For additional information, please contact:
Visy: Petri Granroth, CEO Mobile: +358 500 891794
Sensebit: Fredrik Zettergren, CEO Mobile: +46 70 552 96 07
Helix Kapital: Joakim Karlsson, Partner Mobile: +46 73 390 44 35