Visy TopView – the spreader OCR is a compact camera system that automatically identifies container IDs from the roofs of containers. The system is compatible with every container handling equipment type and brand, transforming any spreader into a smart device.
Smart implementation
All equipment of Visy TopView is directly installed on the spreaders, including cameras, illuminators, and the recognition PC. Intelligent container OCR software selects the results to achieve high recognition rates of up to 99.5%, thus verifying that each movement of cargo is recorded and goes as planned. The system is a reliable partner for terminal operators in container handling, as it captures container data in real-time and smoothly exchanges it with TOS.
TopView can be installed to any type of container handling equipment, including single, tandem, twin, and quad spreaders.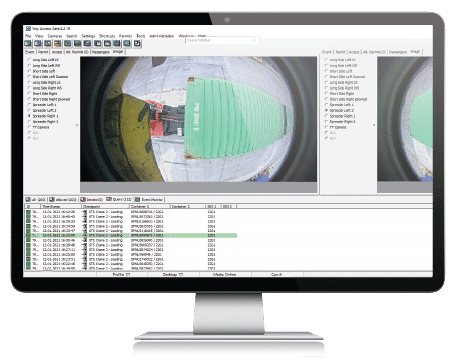 Increase accuracy of operations
With Visy TopView, no container is being stacked or loaded to wrong location regardless of whether the operation commences over vessel, truck, train, or yard. The system increases accuracy of operations by alarming containers that are not found in a work-order. By confirming each container move with Visy TopView, container handling procedures become more visible and accurate, which brings reliability to moves if exception handling cases occurs.
See also: Visy Crane OCR, Visy RTG, Visy RMG
Contact Visy Sales to learn more